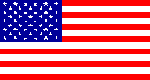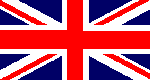 HUSTED FAMILY TIMELINE
Timeline of the Robert Husted Family
From Dorset, England To Massachusetts, United States in 1635

Web Page By Gene Husted.
Springfield, Clark County, Ohio
UPDATED January 29, 2020




I have researched a "Timeline" of Events for our ancestor Robert Husted, his wife Elizabeth, sons Robert Husted Jr., Angell Husted, and daughter Ann, along with people who were associated with Robert. These events could help give an idea of the life Robert and his family led from the time of leaving England, arriving in Massachusetts, to their settlement in the areas of what is now Stamford and Greenwich, Connecticut, and nearby areas of New York. There are dates and events in Robert Husted's early life in England which are uncertain, and those may remain until proper records are found. Any comments, corrections or additions are welcomed.

Several names are involved: Reverend Joseph Hull, Daniel Patrick, John Underhill, Robert Feake, Andrew Messenger, Jeffery Ferris, Richard Williams, Richard Crab, John Coe, Thomas Sherwood, James Steward, John Reynolds, William Newman, Jeremy Jagger, Richard Mills, Richad Law and Richard Hardy. Each of these people have their own family genealogy, and family stories. Some evidently were close friends and neighbors that Robert and his family would trust to have witness wills and other legal documents. Others knew and trusted him to do the same for them. On pettitions or court issues that show Robert or his families personal and ethical beliefs, others agreed and signed their names with along with him.

It appears that religious differences during the 1500's and 1600's in England may have made life very strict for most people. The Church of England was the only accepted Church and All people were required to be church members. Anyone Preaching who did not follow the strict rules of The Church of England were reprimanded or excommunicated, while some were imprisoned or even hung. "Conformist" believed the Church should have absolute power, even over the English government, which the Royal rulers were against. "Puritains wanted to reform the Church and mostly stayed in England. "Seperatist" believed they had the right to start their own Churches and religious practices, and some started leaving England [Pilgrims 1620, who were actually "Conformist"]. But after setteling in the new land the same differences followed.





1595.
This is the probable year in which our ancestor Robert Husted was born. An un-named ship's passenger list of persons sailing from Weymouth, England to Massachusetts in 1635 included Robert Huste. His is listed at being 40 years of age.

April, 1616.
Robert Husted, according to Genealogy Researcher Gordon Remmington, had a possible first wife, Anne Moon, and the children born to them in Bridgeport, Dorset, England were Morgan - b.08/10/1617; Anne - b.03/14/1619-1620 ; and Deanes - b.09/23/1621. The given date for the marriage of Robert and Anne Moon is April 16th, 1616 and a death date for Anne Moon of February 1st, 1622. In the United States, no records of census, death, will, or probate have been found for Anne Moon, or the children, Anne, Morgan, or Deanes.

1623.
Possibly the year when Robert Husted married a woman named Elizabeth. Robert's possible second wife, Elizabeth Miller, was Christened in Stratton, Dorset, and their children, who were born in Dorset, England were Robert Jr., Angell and Ann. Copies of the wills for our ancestor Robert Husted and his wife Elizabeth are available, and Robert Husted names his wife as Elizabeth. Land purchase deeds that Robert and his son Angell were witnesses for can be found. Wills and Deeds of land ect., are available from Robert Hustis Jr., and Angell Huested Sr. Elizabeth Miller was a daughter of Lawrence Miller and Joanne Smith, of Stratton, Dorset, England. A relative of Joanne Smith, Angell Smith, [father or grandfather ?] was a " General of Stratton". The County Records Office in Dorchester has a record of the christening of Elizabeth Miller on February 4, 1614. There is a controversy that Robert Husted was not married to this Elizabeth Miller, but another Elizabeth whose last name is unknown.

1628.
A Robert Hewstis in 1628 paid a Subsidy Tax in Pilsden, Dorset, England.

1635.
In April,1635, Robert Husted, is listed as a member of the Weymouth Parish in Dorset, England.

1635.
The Reverend Joseph Hull, Preacher at the Crewkerne Parish in Somerset, England, was popular and preached at several different Parishes. The Rules and Regulations of preaching in the Church caused him and many others a great amount of trouble and during earlier years, he had differences with the Church. In January 1635, Reverend Hull was cited for preaching at a Parish in Somerset, other than his own, without permission. On February 17, 1635 when he failed to respond to the court, he was expelled from the Church of England. He may have already had plans to leave England, as he became the leader of a group of people known as The Hull Party, who later sailed to the Massachusetts Bay Colony in America.

March, April, May, 1635.
Robert Husted, a member of the Hull party, makes a voyage across the Atlantic Ocean to a new land, but no mention is made of Robert's wife Elizabeth, or any children making the voyage with him. There were 21 families and 105 total people on board the ship, whose name is as yet unknown. Leaving England on March 20, 1635, and after a voyage of about 48 days, the ship arrived May 6, 1635 at the Massachusetts Bay Colony, in America. On July 8, 1635, the General Court of the Massachusetts Bay Colony passed the following order for this group, "There is leave graunted to 21 familyes to sitt downe at Wessaguscus" [Wessagusset], southeast of Boston. The small village of Wessaguscus began as a trading post in 1622, and in September 1635 Wessagusset was incorporated as a town under the name "Weymouth", named after the seaport the group with Rev. Hull sailed from in England. On July 8, 1635 Reverend Joseph Hull was installed as the first Pastor of the Weymouth Church. He took the oath of "Freeman" on September 2, 1635. In the years 1635 and 1636 commissioners were appointed to set up boundary lines between the towns of Weymouth and [Mount Wollaston] in what is now Massachusetts.

The Massachusetts Bay Colony was run by a "Puritian" form of government, and a person had to be a member of the Church, to be made a "Freeman", then having the rights of citizenship in the Colony. The settlers of the towns around Boston could not have their own leaders to govern themselves, and had to follow the strict Church rules and ethics as a way of daily life. People could be fined or recieved worse punishment for some small offense.

[Mount Wollaston], Massachusetts in those days was a larger area and was setteled in 1625 by a Captain Wollaston and others in what is now the city of Quincy. Captain Wollaston later left and Thomas Morton, took over leadership of the colony and renamed it Merry Mount. Thomas Morton and those living in the area seemed to have a Religious and everyday lifestyle that was a lot less strict than those living in other towns and at the time it was said the area was settled by religious dissenters and that the village was hated by the rest of the Massachusetts Bay Colony as a place that admitted anyone in the world but true Christains. In 1627 the Pilgrims from the Plymouth Bay Colony had Captain Miles Standish arrest Thomas Morton who was sent back to England. In 1634 the area was made a part of Boston and land grants in the area of Mount Wollaston were given out. In 1640 the Massachusetts Bay Colony General Court granted the petition of the inhabitants of Mount Wollaston to be a town separate from Boston and the town was renamed Braintree with land grants from eight to 500 acres were made to inhabitants of the town. This land in our time is now the towns of Braintree, Randolph, Holbrook and Quincy, Massachusetts.

January 27, 1640.
Robert Husted was granted 32 acres of land at Mount Wollaston [Braintree], Massachusetts, having eight members of his family each recieving 4 acres of land. Curiously, with our current information, we have five members of his family, Robert, his wife Elizabeth, sons Robert Jr., Angell and his daughter Ann.
"Names of those who came here to reside, and are to be found on the Braintree town and parish records" Each member of a family recieved four acres.
Year - Name - Family - Acres
1638. Feb, 19th., Hawkins, James 4, 16
1638. Feb, 19th., Hawkins, Thomas 4, 16
1640. Jan. 27th. Hewstead, Robert 8, 32
1640. Mar, 30th., Haven Robert 4, 16
1640. Mar, 30th., Hathaway, Nicholas 9, 36

[Stamford, Connecticut], land area was originally about 128 square miles, and had been purchased on July,1, 1640, from local Native Indian tribes by Captain Nathaniel Turner, an agent of the New Haven Colony. The price was twelve coats, twelve hoes, twelve hatchets, twelve glasses, twelve knives, four kettles, and four fathoms of white wampum. A disagreement happened within the Church of Christ in Wethersfield, Connecticut and on October 19, 1640 some of the Church members organized the Wethersfield Company. Andrew Ward and Robert Coe, representing the members, purchased the land from the New Haven colony. Each man in the group was expected to pay thirty-three pounds of produce as soon as possible, and by late 1641, 29 families led by Rev. Richard Denton went to Stamford. By 1700 parts of the Stamford area had become the towns of Bedford and Pound Ridge in New York and later the Connecticut towns of New Canaan in 1801 and Darien in 1820 reduced Stamford to its present size of about 40 square miles.

July, 1639.
Captain Daniel Patrick and his family move from Watertown, Massachusetts to an area west of Stamford, Connecticut called Monakewaygo by the Native Indians living there. Jeffery Ferris owned land in Stamford, Connecticut and also claimed a portion of land at Monakewaygo, which he called Greenwich.

July, 1640.
Robert Husted is said to be living in a weigwa in an area of Connecticut just purchased by the New Haven Colony, called Rippowam by the Native Indians, now a part of Stamford, Connecticut. Robert is waiting to purchase his land from the New Haven Colony. Jeffery Ferris had made a home west of Stamford at what is now Greenwich, Connecticut. Captain Daniel Patrick was living near the same area of Greenwich, and in May 1640, his Lieutenant Robert Feake and Robert's wife Elizabeth moved from Watertown, Massachusetts to Greenwich, Connecticut. Daniel Patrick and Robert Feake set up a deal to buy the land from the Native Indians. Daniel Patrick apparently wrote the land deed document and wishing to have as many Englishmen as possible to witness the signing, had with him Robert Husted and his son Angell Heusted, Jeffery Ferris, and two young adventurers, Andrew Messenger and Richard Williams who had just arrived in the area. Captain's Daniel Patrick and John Underhill, were each in charge of security for certain areas of the Massachusetts Bay Colony, along with other duties to aid the Governor, John Winthrop. Robert Feake by way of marriage to Governor John Winthrop's widowed daughter in law Elizabeth, was made a Lieutenant to Captain Daniel Patrick. Tobias Feake was a nephew of Robert Feake and owned a small sailing sloop [or boat], hauling goods or people along the New England coast.

July 18, 1640.
Robert Husted, and Andrew Messenger witness the main land deed purchase of Greenwich by Daniel Patrick and Robert Feake. Jeffery Ferris also recieved land on this document, with Angell Heusted and Richard Williams as his witnesses. Elizabeth, the wife of Robert Feake, was given an area of land called Monekewego by the Indians, already named Elizabeth Neck on the document.

[Greenwich, Connecticut], by July 1640, Daniel Patrick and Robert Feake had signed a land purchase agreement with the local Native American Indians for this area of land which The Dutch of the New Netherland Colony [now New York] had already claimed they controlled as part of their Colony. In 1642, afraid of not being protected by the English New Haven colony from Native Indian attacks or possibly the Dutch, the Greenwich settlers signed an allegiance of oath to the Dutch, and Greenwich was officially part of the Dutch colony of New Netherland. The Dutch also were more tolerant of lifestyles and Religion. Battles with the Native Indians almost overwhelmed the Dutch and in 1644 Captain John Underhill, assisted by Tobias Feake, led forces who attacked and supposedly "removed" 700 or more Native Indians from the area. In 1650, after settleling a boundary dispute with the Dutch, Greenwich again became part of the English New Haven Colony. For the most part, the citizens continued to live as they had previously, with everyone doing pretty much whatever they wished. In the eyes of some of the Stamford people, those settlers were an "undisciplined lot" and in 1656, claims were made in New Haven that the residents of Greenwich "live in a disorderly and riotous manner, sell intoxicating liquors to the Indians, receive and harbor servants who have fled their masters, and join persons unlawfully in marriage." A letter was sent from New Haven which demanded a list of the male citizens. After ignoring the letter for as long as possible, the town of Greenwich, represented by 12 men, sent in their list and on October 6, 1656, they agreed to "the lawfull authoritie and wholesome laws of the jurisdiction of aforesaid, to witt of New Haven", and were told to become part of Stamford [ "fall in with Stamford" ] by the New Haven Court. Some of the laws of the time were: No discourteous language toward the Minister or his Sermons, all persons are to attend Church on the Lord's Day and on days of fasting or thanksgiving, no dangerous error or hersey [gossip] and no sinful work or sport on the Sabbath. Later in 1657, special Religious rules are passed in New Haven that "no Quakers or Shakers will come into or live in this jurisdiction and if found they be speedily suppressed and secured for their dangerous errors". In May of 1658, a more definite law is given to protect the New Haven Colony Church from the "cursed sect. called Quakers". In 1664 [Angell Husted] was one of the Seven Proprietors of Greenwich who requested the General Assembly in Hartford seperate Greenwich a town separate from Stamford, and in 1665, the General Assembly in Hartford granted their request making Greenwich a separate town.

July, 1642.
Angell Heusted tells Robert Feake he wants to leave Stamford, Connecticut and move to Greenwich, Connecticut. Robert Feake offers to sell Angell some land. At this time Angell is unmarried.

October, 1642.
Robert Husted was granted 7 acres of land in Stamford, Connecticut. The words in [parenthese], are not readable in the original document. Recorded in Stamford,Connecticut: "As of [Oc]tober,1642, in a general town meeting was given these, foll[owing], these lots as other men, marsh & woodland, viz: [?] ne, Jo.Underhill, eight acres; to ROBERT HUSTICE, seven acres; [?] acres; Jo.Miller, five acres, to Jo. Finch, six acres; [?] three acres; and to every of them woodland after the same proportion, and to William Newman two acres marsh and three acres woodlandland".

August, September, 1643.
Angell Heusted is already settled in Greenwich with a one room house and is taking care of crops that have been planted on his farm. He must have been there for the spring time planting. Angell tells friends that he is going to Wethersfield, Connecticut to marry a woman named Rebecca.

October 5, 1648.
Robert Husted purchased from Andrew Messenger thirty-one acres of " meadow, upland and home lot with housing on it" in Stamford, Connecticut. The deed of sale was witnessed by John Reynolds.
"Know by all men these presents yt I Andrew Messenger of Greenwich have sould to Robert Heusted of Stamford all my Right in land in ye same place all yt is layd out or yt hereafter bee layd out with all Rights belonging there unto with Sixteene acres of upland & five acres of meadow on Myanos Neck which is Promised to bee layd out & yt sd Andrew Messenger have sould unto ye sd Robert Heusted and home Lott & housing on it. With tenn acres of Meadow & upland more or les with all Rights & privileges beloning there unto which was John Rennolds wittness in hand this present ye 5 of October 1648."

Sealed & delivered in presence of us
Samuel Sherman
Andrew Messenger his mark
David Mitchell
[ ] Scott

1649.
Fearing trouble with the Native Indians, Robert Husted and Jeffrey Ferris argued that James Steward, who had been placed in charge of the town oxen, had allowed the cattle to "du damadge to ye indians and their corne". Six witnesses supported their charge and the judges ordered Steward to pay the Indians twelve and a-half bushels of indian corn and two and one-half bushels of "pease" and to bear the cost.

September 18, 1649.
When the town of Greenwich was still under Dutch rule, a letter was sent to the Governor of New Amsterdam, Peter Stuyvesant, with concernes that some Stamford people were trying to get Greenwich settelers to move to Stamford, in order to make Stamford a more profitable town. The letter was sent by four men from Greenwich: Robert Heusted, Richard Crabb, Thomas Sherwood and John Coe.

July, 1652.
The Last Will and Testament of Robert Heusted

[vis] Namely I give unto my sonn Angell all my Lands Lying in Grenwich with thee howsing upon it, Also I give unto my Sonn Angell a third of my cattle, I give unto my Sonn Robert all my Lands Lying in Stamford & one third of my cattle with all ye howsing on ye Land this only expected yt my Wife is to have being there her life time & to her Mantanence for her cattle from of ye Land I give unto my Wife one third part of my cattle with all my household stuff & a stack of wheat standing on ye Land at Grenwich onely my Sonn Angell is to have 32 bushels of ye said wheat further I give unto my Sonn Angell halfe ye tackling belonging to ye working oxen as cart & plow & other things belonging there belonging to yt these with a third part of ye corne I have upon ye ground I give unto my Sonn Robert ye other halfe of ye said tackling together with a third part of ye corne upon ye ground & I give unto my Wife ye other third part of ye corne upon ye ground & I give unto my Daughter Ann tenn pounds which my two Sonns are to pay her yt is to saye Angell 5* & Robert 5* also I give unto all my Sonns all my Deets this Will Dated this 8 day of July 1652
Sealed & Delivered in ye
presence of these Witnesses
Richard Crab
William Newman

1653.
Angell Heusted Sr. gave testimony in a court case when Robert Usher sued Edward Jessup to secure fourty shillings for the care of a mare. With testimony from many other citizens, all of Stamford or Greenwich, Robert Usher won.

October, 1654.
Will of Elizabeth Hustis entered October 16, 1654

Be known unto all men unto whome this present shall com or [?] concern yt I Elizabeth Hustis, (ye widow Robert Hustis deceased of Stamford, in the jurisdictis of New Haven in New England at this present sick in body, but of perfect mind & understanding not knowing how soon my chang may be, do mak my last Will in maner & wise following
After my debts payed being lawfully discharged & my funerall expense discharged, I do give & bequeath [?] Angell Hustis of Grinwich, a steere calf now in the ca[ ] Stamford & also I do forgive & acquit him of a debt owed from him, in sum, seven pounds. Item, I do give unto my son Robert Hustis, one three year ould heifer, which of the two [?] best likely, also all my swine wt so ever, also two feth[?], also the bed I lye upon, also a paire of sheets of mine wch [?] maketh use of, and another in the hands of my daughter, also on red trucking cloath blanket, also two shirts, also f [?] & one iron pot & two bras pots, also three of my bigest puter platters, one whearof was given him formerly, also all my [?] vesells yt is two milk keelers, three bouls, three smal wooden [?], two beere barrells, a boning tub, a broad Keeler, also three pailes & [?] deepe tub and a churne. It. I doe give & bequeath unto [ ] of my daughter Anne, a heifer calfe in ye calf heard at [ ]. I doe give & bequeath unto [?] of my daugher Ann, the wife of Richard Hardy of Stamford, aforsaid, all my other world [?] whatsoever of any nature or kinde, making her my whole executrix, only paiing & delivering the legacies expressed. This is my free will & mind in the disposall o[f] goodes & wtsoever debts is due or shall hearafter be f[orthcoming] be due unto me, is to be demanded & received by my daughter Ann aforesaid & thearout to pay my debt or debts lawfully from me to be due, and to discharg my debts & funeral expenses therwith, if ther be overplus, then the sam to [?] amongst my three children, according to ther p.portion specified, but if it discharg not my debts & funerall [?] then each of ym according to the p.portis of my gift [?] is to pay and discharge same.
In witness, that that this the last Will & Teste, I, renoucing all other wills having formerly made, doe sett to my hand this Sixteenth of October Anno 1654
Witnesses
Jerimy Jagger the form of her mark
&Richard Mills

January 9, 1655.
Robert Huestis Jr. and Elizabeth Buxton are married in Stamford, Connecticut. Elizabeth Buxton was the daughter of Clement Buxton and Unica Brown.

February, 1662.
Robert Huestis Jr. and family are living in the Dutch held area of East Town, New Netherland, [now Westchester, New York].

September, 1662.
Robert Huestis Jr. is made a Westchester town court Magistrate by the order of Dutch Governor Peter Stuyvesant.

October 8, 1663.
Robert Huestis Jr. is made a "Freeman" in Westchester County, New York, by the English New Haven Connecticut Colony, who were trying to claim the Dutch held land. By 1664, the English had taken over this area.
[Nothing indicates that his father, Robert Husted or his brother Angell Heusted were ever made "Freemen" by the English].

February 5, 1664.
Angell Heusted along with [Jeffery Ferris], Jonathan Reynolds, John Mead, John Hobby, Joseph Ferris and Joshua Knapp were the Seven Proprietors of Greenwich and made a request to the General Assembly in Hartford to become a town separate from Stamford, and to support its own minister. On May 11, 1665, the General Assembly in Hartford declared Greenwich a separate town, and authorized funds for the hiring and support of a minister.

1672.
Angell Heusted was one of the 27 Proprietors of Greenwich who bought land from the few remaining Native Indians to the west of the "Myanos River." This land became known as "Horseneck" because the neck of land was then used as a horse patsure and is now known as Field Point. The official title for the land was not obtained from the Indians until 1686, but the land was laid out for home lots, divided and granted to the 27 Proprietors.

February 9, 1676.
Robert Huestis Jr. sells his homelot in Stamford, Connecticut.

1704.
The will of Robert Huestis Jr.
In the name of God, Amen. I, Robert Huestis, Sr., of the Burrough and Town of Westchester, being sick and weak. I leave to my wife Elizabeth all personal estate, whatsoever. I leave to my son, Robert Huestis, Jr., all my land at Stony Brook, with the pasture lands thereto adjoining, with all my meadow at the rear of said lands, and he is to pay to his sisters, Elizabeth Molyneux and Abigail Hunt, $10 each. I leave to my son, Samuel Huestis, part of my meadow at the head of the neck, beginning at the head of the cove to the little creek. I leave to my son John Huestis all my meadow lying at the ditches between Edward Collier's and Daniel Turner's meadow, and also my forty acres of land at Long Beach, and he is to pay to my daughter, Sarah Betts, $5. I leave to my son, Jonathan Huestis, the remainder of my meadow at the head of the neck, with all the upland thereto adjoining, and my six acres of land, not disposed of in the last division. I also give him a $25 right of Commonage, and he is to pay to my daughter, Sarah Betts, $5. I leave to my son, David Huestis, 1 shilling, and to my daughter, Mary Collier, 1 shilling. I leave to my son Robert a $25 right of Commonage. I make my wife Elizabeth and Josiah Hunt, Sr., executors.

November 23, 1704.
Robert Huestis has passed away.

April 5, 1706.
Angell Heusted's will has this date, and on or after this date, he has passed away.

December 13, 1707.
Ann Hardy, daughter of Robert Sr. and Elizabeth Husted, has passed away.


HUSTED FAMILY NAME VARIATIONS:

Huste, Heusted, Huestis, Husted, Hustead.
These variations of our family name have been found by numerous researchers, and are the basis for our present day surnames. Other spellings appear to from the 1500's in England, to the time of our immigrant ancestor Robert Husted, along with his sons Angell [ Heusted ], and Robert [ Huestis ]. It seems the Angell Heusted line of our family came to be Husted at some point and time, and descendants of Angell Heusted, later living in the border areas of Pennsylvania and West Virginia, [Pre Civil - War Virginia ] changed to Hustead. The Robert Huestis line of the New York area continued that spelling of the family name.

[Robert Huestis Jr.] Robert may have been the oldest son of Robert and Elizabeth Husted, probably born in Dorset, England before 1625. Robert went to Westchester County, New York in 1662, and in 1663, Robert was made a "freeman" in Westchester County. Robert was listed as a Quaker by 1673, and in 1675 he was taxed for 19 acres of upland and 17 acres of meadow in Westchester County, New York. On February 9th, 1676, he sold his homelot in Stamford, Connecticut.
Children of Robert and Elizabeth were: Robert, Moses, John, Sarah, Samuel, Mary, Abigail, Jonathan, Elizabeth and David.

[Angell Heusted] Angell may have been the second born son of Robert Husted and his wife Elizabeth, probably born in Dorset, England about or before 1626, due to being of legal age [in their time 14 years old for a male] to witness a land deed in 1640 along with his father Robert Husted. Sometime in 1642, Angell moved from Stamford, Connecticut and built a one room home, near the Robert Feake home in Greenwich, Connecticut. In August or September, 1643, Angell went to Wethersfield, Connecticut to marry Rebecca Sherwood, daughter of Thomas Sherwood and his wife Alice. In May, 1665, Angell was one of the original men named in the patent granted to oficially "found" the Town of Greenwich, Connecticut. Some of the Greenwich land owned by Angell is now where The Seconnd Congregational Church and a Cemetery next to it are located, off the north side of East Putnam Avenue and the intersection of Milbank Avenue. Angell's Will of April 5, 1706, lists his wife and sons Jonathan, Joseph, Angel Jr. and daughter Elizabeth Baldwin giving to each one shilling "having already given to them" and son Moses five shillings; with the remainder going to his sons John and Samuel.
Children of Angell and Rebecca were: Rebecca, Jonathan, David, Joseph, Angell Jr., Elizabeth, Moses, John and Samuel.

[Ann Husted] Possibly born in 1623, in Dorset, England, she was the daughter of Robert Husted and his wife Elizabeth. Ann married in 1650 to Richard Hardy in Stamford, Connecticut.


[Daniel Patrick] Came to the Colony 1630, and along with John Underhill, was made a Captain late in 1630. Daniel was a "Freeman" and a member of the Watertown, Massachusetts Church. He was married to Annetje Van Beyeren yet supposedly he had a "roving eye" for other women and left for Dutch Amsterdam when problems from this arose. Daniel served for the Dutch in 1644, leading forces against the Native Indians in the Greenwich, Connecticut area, and later lived there. Daniel was accused of "siding with the Indians" in a conflict between the Dutch and the Indians. He was shot by a Dutch soldier, and died at the home of his friend John Underhill in nearby Stamford. His widow married Tobias Feake, the nephew of Robert Feake.

[John Underhill] came to the Massachusetts Bay Colony in 1630, and on September 7, 1630, the Court of the Massachusetts Bay Colony authorized him as the chief military authority of the Colony along with Captain Daniel Patrick. By May 18, 1631 he was made a "freeman",and was also made a Captain. On July 6, 1638, he was in trouble with the Colony Court for breaking ethicial rules which caused him to be banished from the Colony. John went to the Dover Colony [New Hampshire] where he was chosen Governor until March, 1640. In 1640 he was excommunicated by the First Church of Boston but was soon back as a member of the Church. In October 1642 he was granted land in Stamford, Connecticut, under English rule. In 1644, he was asked by the Dutch to lead a force which drove the Indians out of the area around Greenwich, Connecticut, which was then under Dutch rule. Also in 1644, at John's home, Captain Daniel Patrick was killed, and the killer may have been allowed to escape. For his help the Dutch granted him land on what is now Long Island, New York, and on April 27, 1648, Dutch Colony leader Peter Stuyvesant made him a Sheriff of Flushing, New York. In April, 1653, when John learned that the Dutch were plotting with the Indians to attack the English, he left Flushing, New York for Newport, Rhode Island, where he rejoined the English and on May 19, 1653, the General Assembly of Rhode Island made him a Commander. John Underhill was married twice, the second time to Elizabeth Feake, a daughter of Robert and Elizabeth Feake. She was twenty-five and he was forty-nine years old. John Underhill died on July 21, 1672 at the age of seventy-five in Oyster Bay, Long Island, New York.

[Robert Feake] Came to the Massachusetts Bay Colony in 1630 and was made a "Freeman" in 1631. He lived and owned land in Watertown, Massachusetts until his death in 1661. Early in 1632 Robert Feake married Elizabeth [Fones] Winthrop, the widowed daughter in law of Colony Governor John Winthrop. A daughter of this marriage, Elizabeth, later married Captain John Underhill as his second wife. In September 1632, Robert was appointed a Lieutenant under Captain Daniel Patrick, and by July of 1640, Robert and Daniel had a land deed for the area of Greenwich, Connecticut. Around this time, Robert Feake was having "mental problems" and William Hallett, an old friend of Robert's wife Elizabeth came to live in the area. In 1648 Robert Feake left Elizabeth and went to England, he and his wife Elizabeth were possibly "legally" divorced by being in Greenwich under Dutch rule, and in 1649, Elizabeth and William Hallett were possibly "legally" married, but neither action was legally recognized by the English when Greenwich went back to being an English territory. Robert Feake's nephew, Tobias Feake was married to Annetje Van Beyeren, the widow of Captain Daniel Patrick.

[Elizabeth [Fones, Winthrop, Feake], Hallett] Elizabeth was born about 1610 in England and in 1629, married her first cousin Henery Winthrop, the son of John Winthrop, the Governor of the Massachusetts Bay Colony. Henry came to the colony in 1630 and drowned just after his arrival, leaving Elizabeth in England, pregnant and a widow. Late in 1631 Elizabeth came to the Colony and in early 1632 Elizabeth married Robert Feake, living at Watertown, Massachusetts. By July 1640 Elizabeth and Robert were involved with Daniel Patrick and the land deal for Greenwich, Connecticut, Elizabeth being given her own area of land. Around this time her husband Robert Feake was apparently becoming "mentally unstable" and William Hallett helped Elizabeth oversee the Feake's affairs. Elizabeth was not yet "legally" divorced from Robert under Dutch law, so William Hallett and Elizabeth Feake chose to marry each other using their own "vows of marriage". Later In 1648, Robert and Elizabeth were "legally" divorced by being in Greenwich under Dutch rule, and in 1649, Elizabeth and William Hallett were "legally" married. Neither action was legally recognized by the English when Greenwich went back to being an English territory. In later years, William and Elizabeth were living on Long Island, New York where William was made a "Sheriff". Elizabeth died about 1669.

[Andrew Messenger] sold Robert Heusted thirty-one acres of " meadow, upland and home lot with housing on it" in Stamford, Connecticut on October 5th, 1648. The deed of sale was witnessed by John Reynolds.

[Jeffery Ferris] was made a freeman at Boston, May 6, 1635, later he was living in Wethersfield, Connecticut, where he owned 45 acres of land which he sold. In July 1639, Jeffery Ferris was living in Stamford, Connecticut and also claimed a portion of land at Monakewaygo, which he called Greenwich. In 1640 he was on the list of those who paid for the survey, and received ten acres when the Stamford land was granted. Jeffrey Ferris, along with Robert Husted was included on a list of pioneers living at Stamford at the end of 1642. He lived on the north side of North Street, which is now Broad Street. He later moved to the town of Greenwich, Connecticut and in 1656 he was one of eleven men who petitioned to have Greenwich under the New Haven, Connecticut jurisdiction. Jeffery died on May 31, 1666 in Greenwich, Connecticut, and an inventory of his estate was taken by Joseph Mead and Angell Husted.

[William Newman] On July 8, 1652, William signed as a witness on the Will of Robert Husted, along with Richard Crab.

[Richard Crab] was a witness on the Will of Robert Husted along with William Newman. He was one of the original settelers of Stamford, and in November 1641 Richard was one of seven men selected as townsmen for Stamford, Connecticut.

[Jeremy Jagger] Jeremiah Jagger came to America on the ship Arabella in 1630. He was one of the original settlers leaving Wethersfield for Stamford in 1641 and his homelot was on what is now south Broad Street and east of Washington Blvd. Jeremy was a witness on the will of Robert's wife Elizabeth.

[Thomas Sherwood] At 48 years of age he sailed to the Massachusetts Bay Colony aboard the ship "Frances", in April, 1634. With him were his wife Alice, age (47), and children Anna (14), Rose (11), Thomas (10), and Rebecca (9). Thomas came to Wethersfield, Connecticut with the first settlers in 1635, and later sold his lands to George Wyllys, on March 25, 1640. He moved to Stamford, Connecticut, where he lived until 1648 when he moved and was one of the seventeen original settlers of Fairfield, Connecticut. It is possible that Rebecca Sherwood was married to Angell Husted, the son of Robert Husted.


Sources used include:

"Banks Dictionary of English Immigrants To America."

"Founders of First American Families".

"The Pioneers of Massachusetts," by Charles Henry Pope, Genealogical Pub. Co.,
Baltimore, [1900] reprint [1969]

History of Stamford, Connecticut. Rev. E. B. Hunnington, [1868]

Blackstone, Commentaries on The Laws of England, Book 1, Chapter 17.

Ye Historie of Ye Town of Greenwich, County of Fairfield and state of Connecticut.Spencer P. Mead, Knickerbocker Press (1911). Reprint Picton Press (1992)

"History of a Border Town". William E. Finch

Greenwich, An Illustrated History. Greenwich, Connecticut. Robert Atwan, General
Editor [1990].

A Comprehensive Chronology of the Town of Greenwich: 1640-1976. Elizabeth W.
Clarke

"The Story of the Early Settlers of Stamford, Connecticut 1641-1700". Jeanne
Majdalany. Jeanne Majdalany Heritage Books, Inc. Publ. [1991,1992].

"History and Genealogy of the Families of Old Fairfield." Donald Lines Jacobus.
Tuttle, Morehouse & Taylor Company. 1930. Reprinted by Genealogical
Publishing Co., Inc. [1976, 1991]

"Stamford from Puritan to Patriot" Estelle S. Feinstein

"Ye Historie of Ye Town of Greenwich" Spencer Percival Mead. Harbor Hill Books.
Reprinted [1979]








E-Mail Me at :
gh455@yahoo.com